+++ The Shanghai based design collective automato.farm is represented in the MAK DESIGN LAB with their virtual reality work Objective Realities (2018). We asked Simone Rebaudengo, Product and Interaction Designer, and partner of automato.farm, for a blog-contribution in relation to the topic. In his essay, the designer talks about his exploration of the present and the future through the eyes of other "things", rather than himself. +++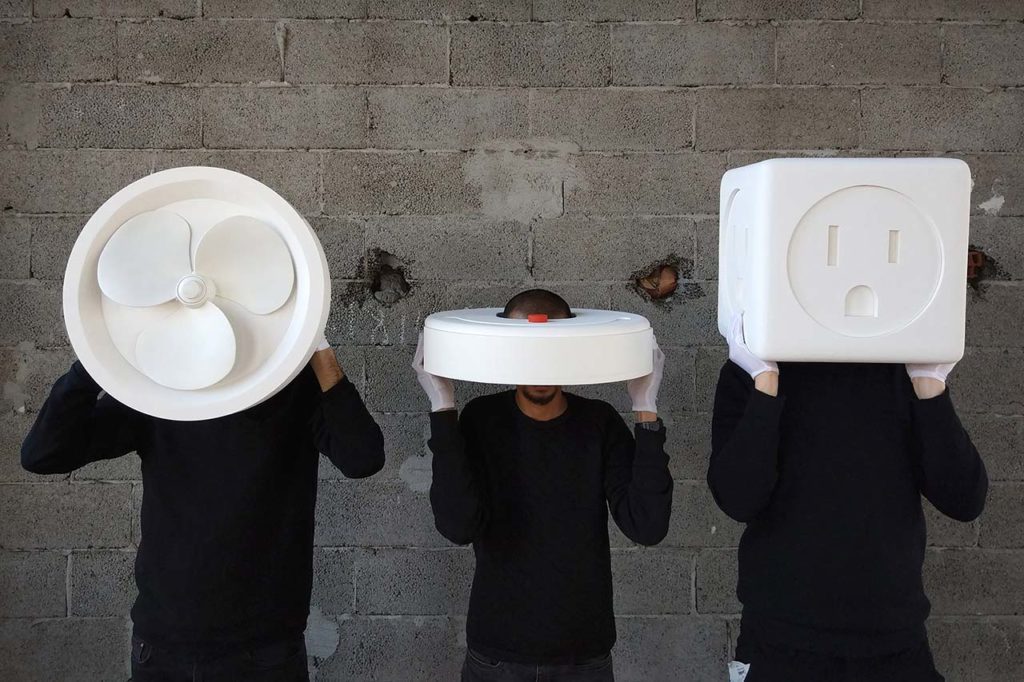 In 1890, an old colonel in a small town in the middle of the USA, Athens, Georgia, decided in his will to leave to an oak tree the property of itself and the land in the backyard where the tree stood. The Athens Weekly Banner of the time reported his deed, which read as follows:
I, W. H. Jackson, of the county of Clarke, of the one part, and the oak tree […] of the county of Clarke, of the other part: Witnesseth, That the said W. H. Jackson for and in consideration of the great affection, which he bears said tree, and his great desire to see it protected has conveyed, and by these presents do convey unto the said oak tree entire possession of itself and of all land within eight feet [2.4 m] of it on all sides.
This tree is possibly the first non-human, which owns itself a plot of land. While this story lies in between the truth and the myth, and most likely has no actual legal implications, it is a very important precedent for the times we are in.
Non-humans in the midst of our society
Historically we only considered other things rather than us when there were litigations in courts. There was a term invented for the specific scenario in which a physical object had been granted personhood, so that someone else could actually file a lawsuit. Jumping to today, it is again lawsuits and ownership of land that is bringing new non-humans in the midst of our society. In New Zealand, the Whanganui River was granted legal status as a person, to protect it from being polluted and abused. In India due to a large proposal of development, the Ganges and Yamuna rivers were also granted personhood. This tells us two main things, that rivers and lakes seem to have very good lawyers, and that we are getting closer and closer to a time, when object oriented ontology is starting to emerge as a new theme in our society.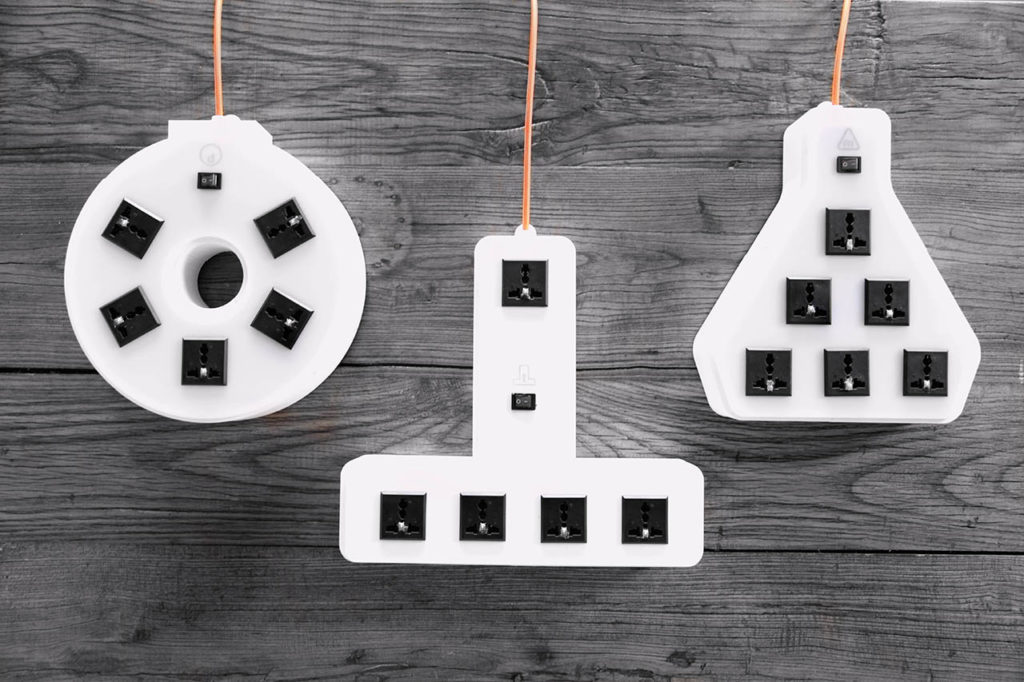 A new ecosystem of things
Zooming in our daily lives, also smart, connected and intelligent devices, and the algorithms behind them, are becoming more than passive and used objects, but actual actors that take decisions and influence the world that they share with us. New companions that roam our floors and that we talk to in our homes, new co-workers that we collaborate with in our offices and new autonomous infrastructure and robot citizens that we share our cities with. A new ecosystem of things that see, listen, analyse and interact with their own goals, perspective and often opaque and non-human logic.
Products are people too
As a designer and artist brought up and educated in the uprising of user centred design culture this is a pretty complicated and confusing time. Firstly as the "users", we might design for, are not solely humans, but as Interaction Designer Matt Jones use to put now "products are people too". More importantly, it raises the flag about the fact that probably we have zoomed in too much in ourselves, and the needs of the present and human "users".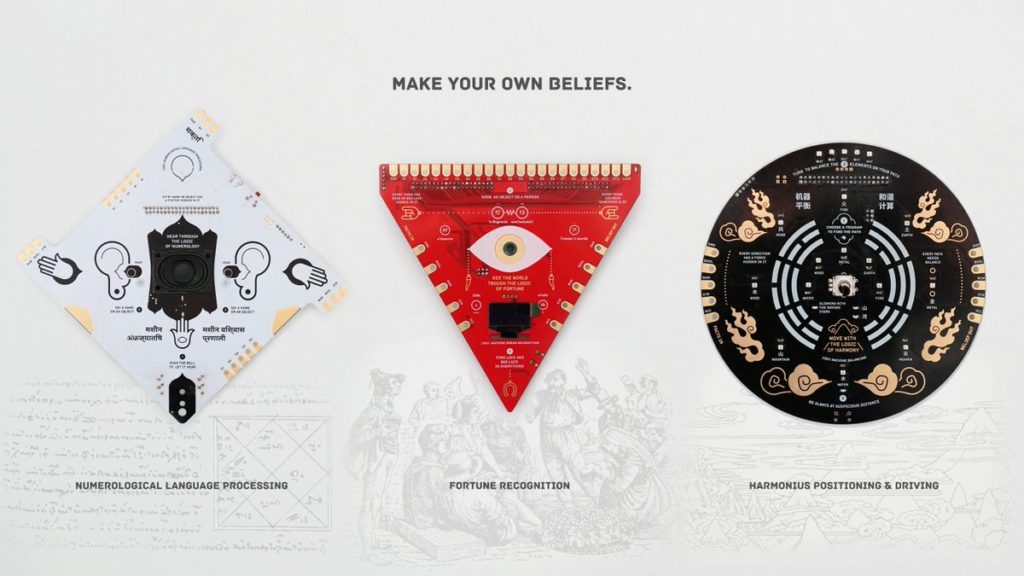 Looking through the eyes of other "things"
In the past eight years, through my research practice and the design fiction work with automato.farm, I rationally or not found myself exploring the present and the future through the eyes of other "things" rather than myself. I have been designing sharing services to please toasters needs, political systems for power plugs to decide how to turn on lights and translated superstitions and vernacular beliefs into training data for small AIs so that they could believe in something too.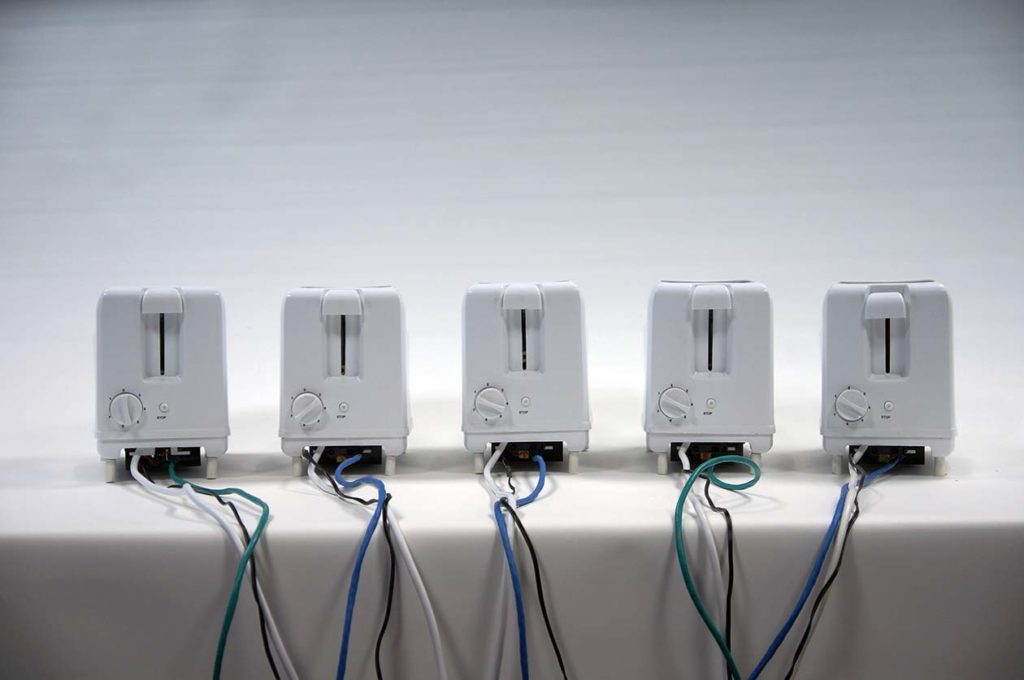 I found that switching my point of view to the many "things" around us could open the door for a multitude of unexpected perspectives and hidden narratives in the mundane. At the same time it is an easier way – also for others – to understand the complexity of the systems, that we are immersed in, that we might still think we are the centre of, but actually not.
Change of perspective
In Objective Realities*, the virtual reality experience shown at the MAK DESIGN LAB, we tried to go a step further, and created an immersive work for others to look at the world from three seemingly normal appliances in a virtual smart home. While embodying one of the objects, visitors can sweep the floors like a cleaning robot, blow things around the house like a fan, or move from plug to plug across the electrical wires. We added a narration for each appliance to dive deeper in the issues, the intricate relationships and even aspiration of each appliance.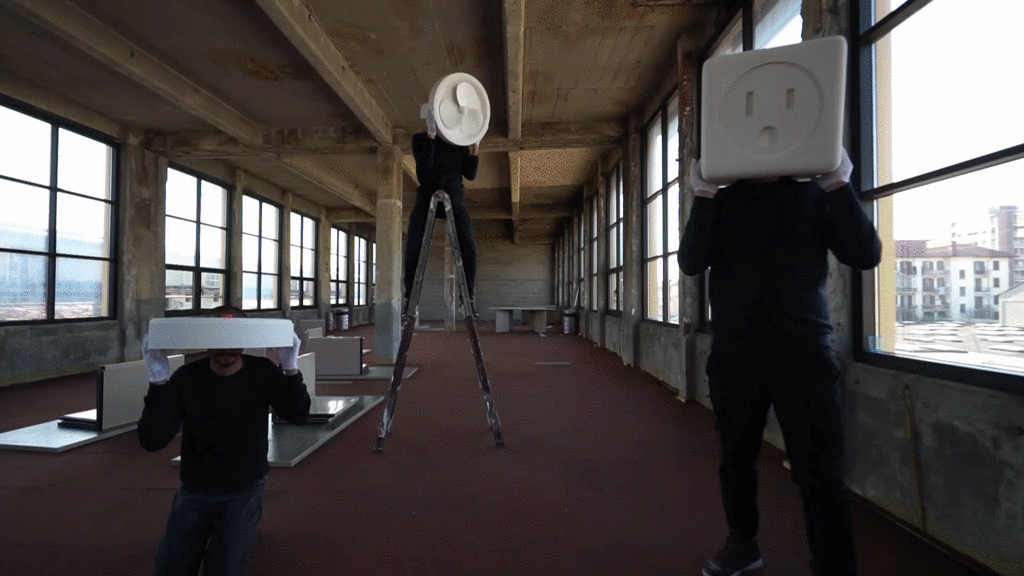 However, what I often referred as near future and fictional, is something that is becoming present. A whole lot of new questions have to be asked, and many more futures have to be thought and discussed. If we zoom out of the people being at the centre and start to embrace "otherness" as a new and unexpected perspective to look from, what does the future look like? What new ideas, perspectives and timeframes can we take into consideration? What does it really mean for objects and natural entities to be part of our society?
Will cats start to get royalties for their social media presence? Will a forest have purchasing power to expand and grow rather than just self-sustaining? What will a government look like if a power plant, a glacier, a flock of birds and an assembly of appliances would be part of the discussion? Will that old oak in Athens be finally legally recognized as an owner of itself?
"We're in the world, not against it. It doesn't work to try to stand outside things and run them, that way. It just doesn't work, it goes against life. There is a way but you have to follow it. The world is, no matter how we think it ought to be. You have to be with it. You have to let it be."
― Ursula K. Le Guin, The Lathe of Heaven
A contribution by Simone Rebaudengo, designer and artist, based in Belgrade. He is partner at oio.studio, automato.farm and the Near Future Laboratory.
+++
TIP:
Simone Rebaudengo recently published Everything is Someone, a book of future fables about people technology and everything in between.
* At present, the virtual reality installation Objective Realities at the MAK DESIGN LAB will – due to the current situation – not be in operation to avoid any risk of infection.