In his exhibition Reform Standard, architect and designer Chien-hua Huang explores a circular waste economy and the potential of viewing the life cycles of materials such as plastic holistically by means of artificial intelligence. In an interview for the MAK-Blog he explains, how this could consequently revolutionize the definition of "zero waste."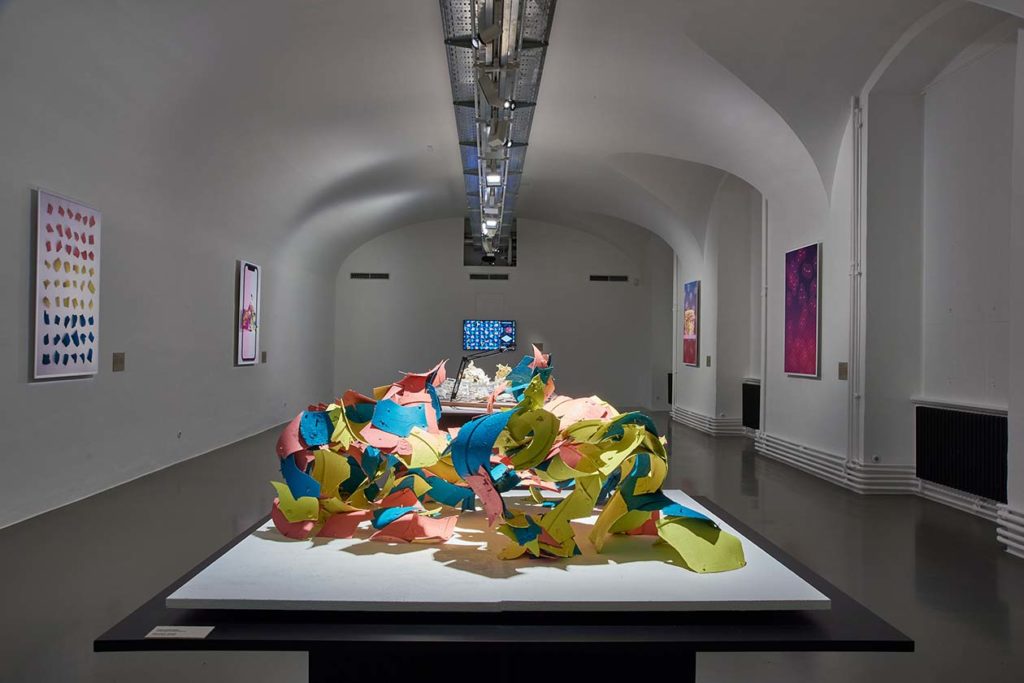 In the context of his research project of the same title, he developed a search algorithm driven by machine learning, which aims at promoting a material-informed design cycle and transforming plastic waste into potential resources by means of reinforcement learning and automatic image processing. Although such an approach creates new challenges for conventional standardization in waste management, it could increase the value and meaning of "waste" in the long term. If a design process is informed by a specific material input from the very beginning, it can unfold its potential for a sustainable material cycle in terms of the circular economy.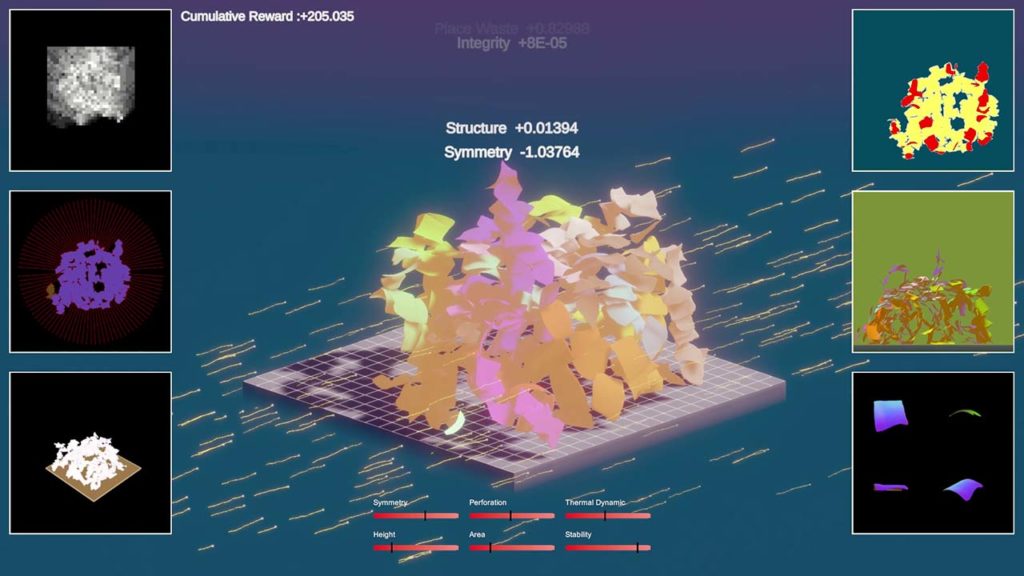 MAK: Before studying at University of Applied Arts, Vienna, you received your bachelor degree in architecture at Xi'an Jiao tong Liverpool University. You have been practicing in Mainland China, Taiwan, and Japan. What kinds of projects have you been working on there and how did you get interested in artificial intelligence and machine learning?
Chien-hua Huang: My works before my master study were mostly conventional commercial architectural design in metropolis regions. However, during my practice in Taiwan, I was asked to develop participatory design strategies and search for new construction material and new construction method in rural regions. The drastic difference of resource, standard, construction methods and technologies in between urban and rural contexts surprised me. During that time, I developed interests on how technologies can be manipulated in different contexts and how they can be perceived. My interests in artificial intelligence is gradually developed during the study at University of Applied Arts, Vienna.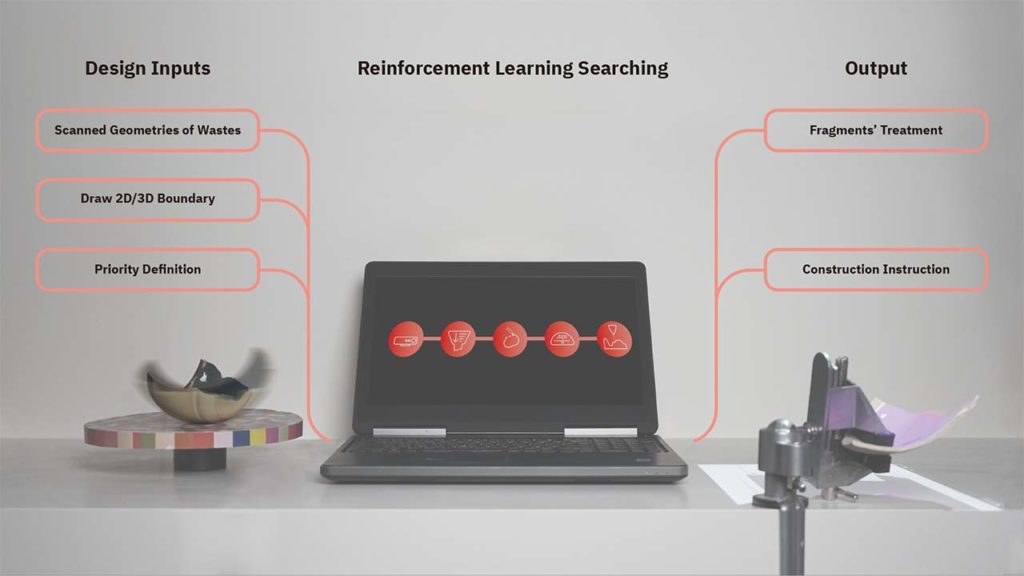 MAK: Your project "Reform Standard" is also your diploma in Architecture/Architectural Design headed by Prof. Greg Lynn at the University of Applied Arts Vienna, which you finished earlier this year. Waste management and circular design seems quite unusual and experimental – how did you come up with the idea and why was it crucial to develop an algorithm?
Chien-hua Huang: The idea was initially developed from seeing the lack of common construction material in certain regions. We are so used to design with proper timber, steel beam and concrete that we are not able to shift to other morphology generated from other materials. Also, building and construction industries take almost 20 % or even more of waste. If we imported these standard materials outside the local industrial systems, those imported materials' lifecycle cannot be guaranteed. And if the materials' problem cannot be tackled in the first phase, the design will result in a more expensive and energy-consuming form/system that doesn't fit into local context. That's why I feel we need to tackle waste in the first place to complete the circle and we are responsible for all the waste generated from our design.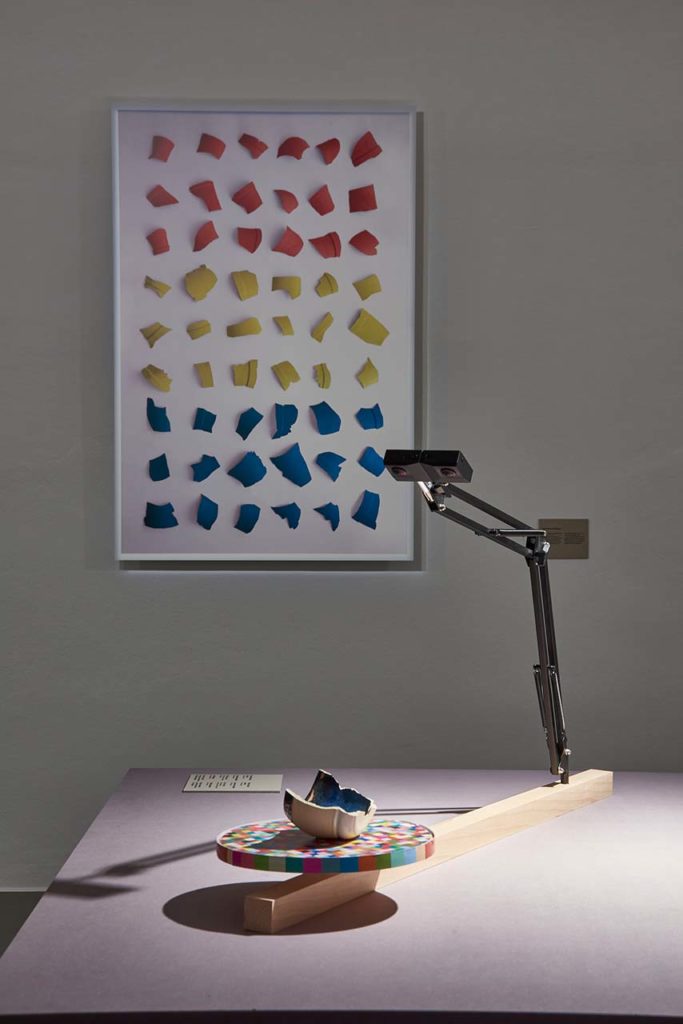 MAK: You show a range of different drawings and models in the exhibition at the MAK Creative Climate Care Gallery. A series of the models was 3-D-printed, but there are also different and surprising materials in use such as ceramics and potato chips – how important is it for your practice to still work with physical matter / with your hands rather than modeling everything in a digital program?
Chien-hua Huang: It is important to be constantly conscious of the physical reality that we all have to deal with in the end, no matter how the digital world can develop and infiltrate into our everyday life. My digital design/program is essentially the legacy of my analog searching. In this project, building those models helps to find the best assembly method and to test how strong, flexible and resistant all those different materials are. Potato chips are extremely fragile but are very forgiving in terms of joints methods.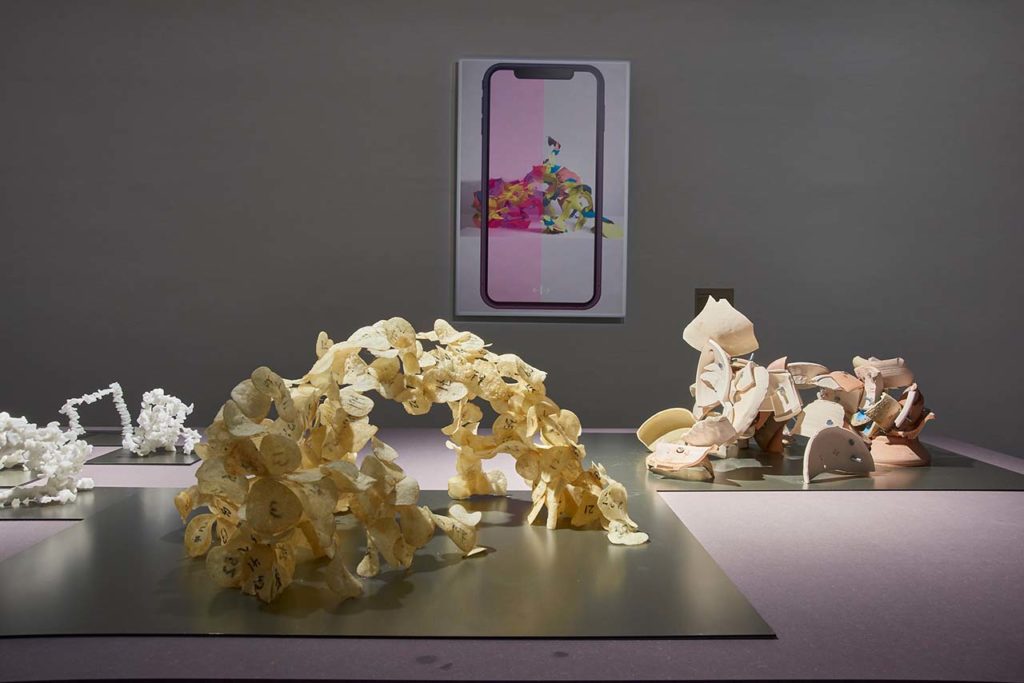 MAK: You claim that the systemic change that could happen through the reformation of standardization in waste management and the implementation of a design cycle could be almost "zero waste". What would our local waste management companies need to do, to get there?
Chien-hua Huang: The local waste management companies have to cooperate with their wastes' sources facilities such as construction companies, manufacturers and designers. Or the other way around, we need to have a system where designers have to know what's going to happen if we change a form, material and production line. There are already responsible suppliers/companies that offer both products and recycling services to deals with all the waste. But designers need to be part of it in the first place.
MAK: How is Europe differing from Taiwan or China in regards to circular design and the use of technology?
Chien-hua Huang: Circular design is a major concern everywhere. The major difference is caused by social and technological aspects. The difference in natural resources, urban density, and climate results in different attitudes toward circular design and calls for different strategies. I have seen lots of changes in Taipei and Shanghai where more efforts are put into municipal policies and regulation of industries. Those have significant impacts when it's dealing with a large population and high-density urban space. In Europe, I have seen and learned more technological application and innovation that helps to improve the lifecycle of a product/material.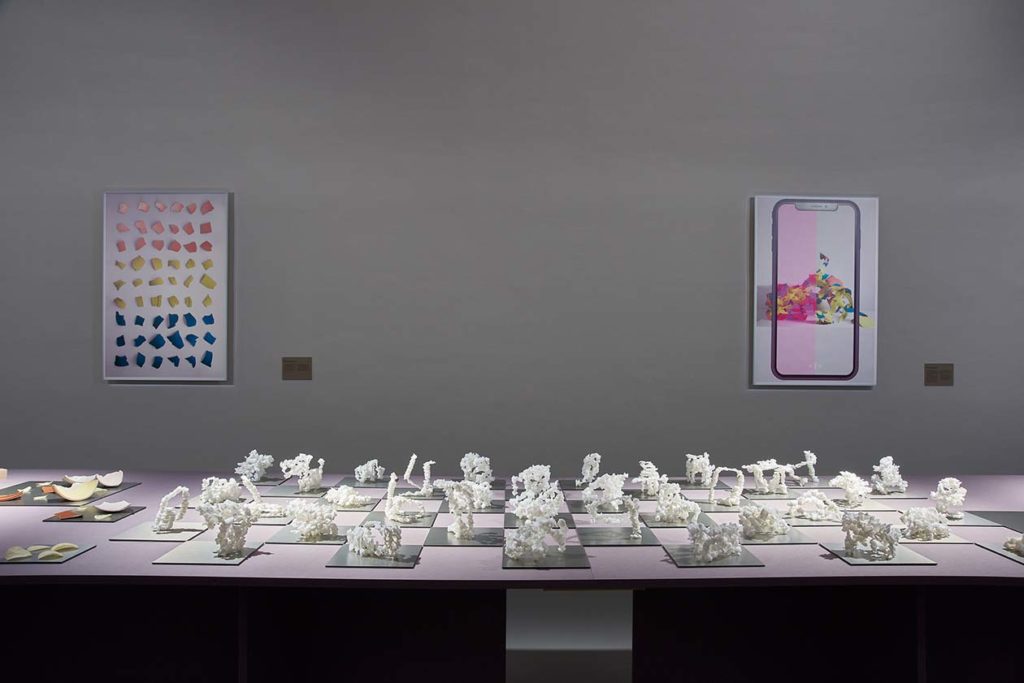 MAK: Studio Lynn is known for their use of cutting edge technology and holistic thinking about architecture and the built environment. In their "mission statement" Greg Lynn states: "Our vision is to educate designers as thought leaders representing civic society and a quality sustainable built environment." After completing your studies, where will your path lead? What are you interested in as an architectural designer?
Chien-hua Huang: In the first phase of my career as an architectural designer, my works and researches will extend my diploma project to a more comprehensive practice. My interest is not only on AI but also on all other novel technologies that might assist to alter the tools in architectural design so that we can design within a more comprehensive and eco-friendly system.
Chien-hua Huang completed his graduate degree in "Architecture: Architectural Design 2," headed by Prof. Greg Lynn, at the University of Applied Arts Vienna in 2020. The architectural designer and design researcher works in Taipei and Vienna. His latest research focuses on data-mining, machine learning, and participatory approaches in design and construction. He gained his Bachelor of engineering in architecture at Xi'an Jiaotong Liverpool University and has been practicing in Mainland China, Taiwan, and Japan, investigating community reconstruction, participatory design, and social-cultural phenomena in rural/suburban regions. He has been continuously working on intelligent interactive mechanisms in design tools for future emergent environments and resilience.
The interview was held by Marlies Wirth, Curator, Digital Culture and MAK Design Collection.
Chien-hua Huang: Reform Standard, the third pop-up exhibition in the context of the series CREATIVE CLIMATE CARE, a cooperation with the University of Applied Arts Vienna, was on view from 8 September to 4 October 2020. For more information on the exhibition click here.